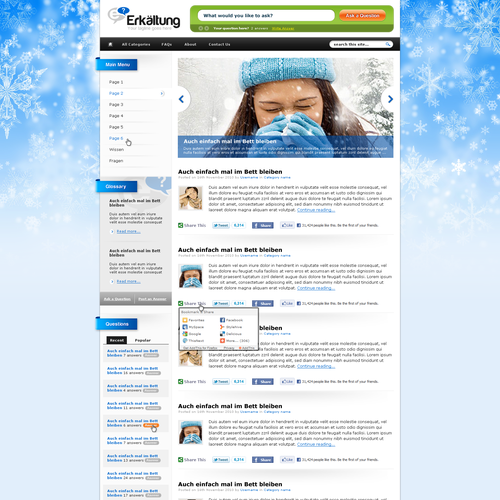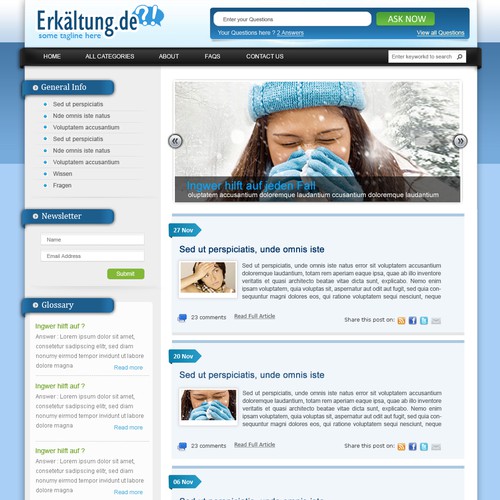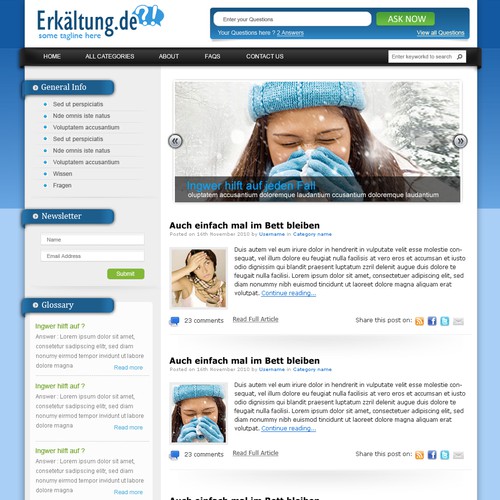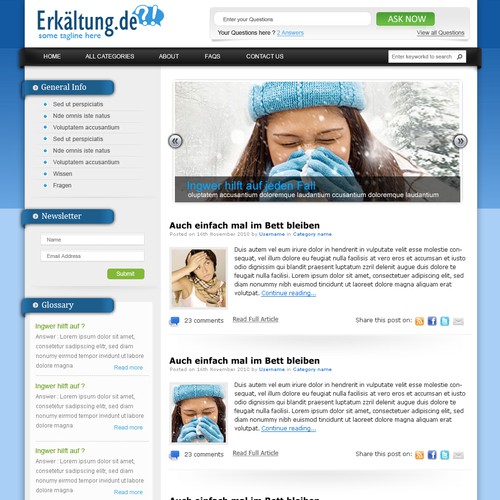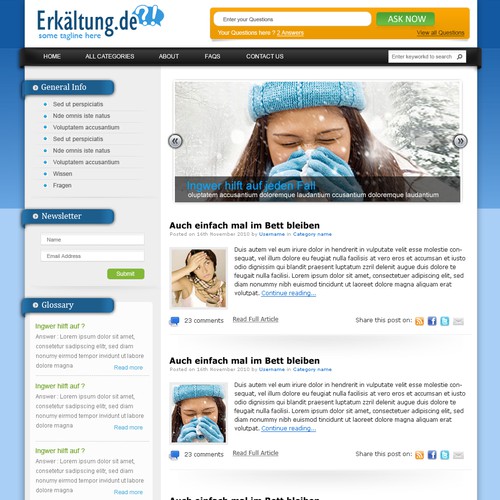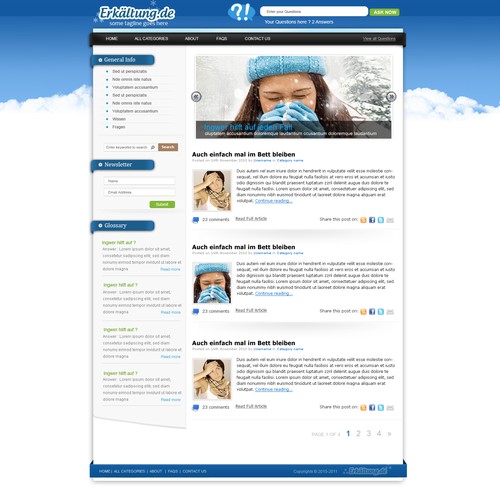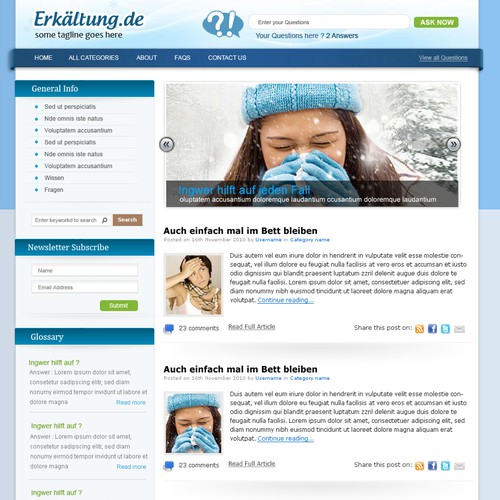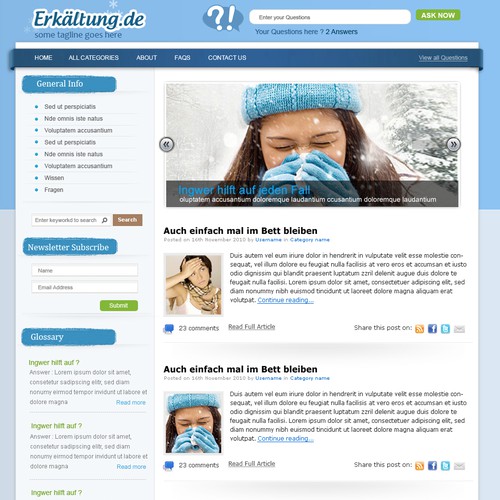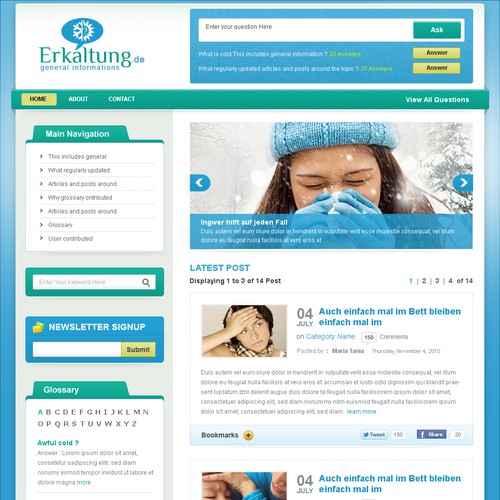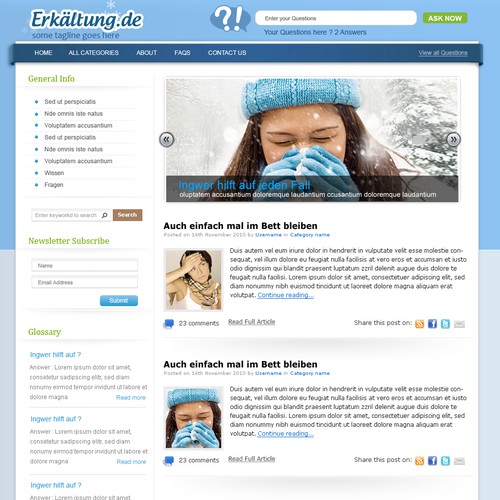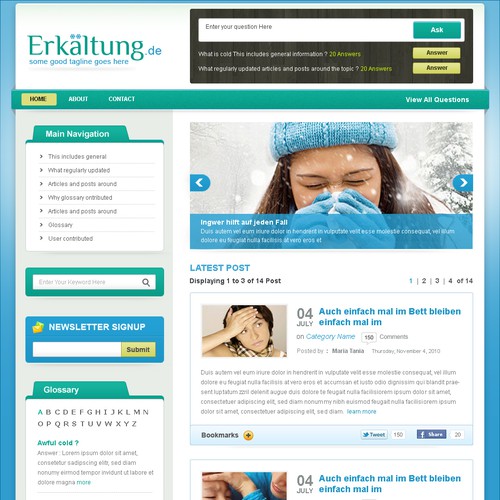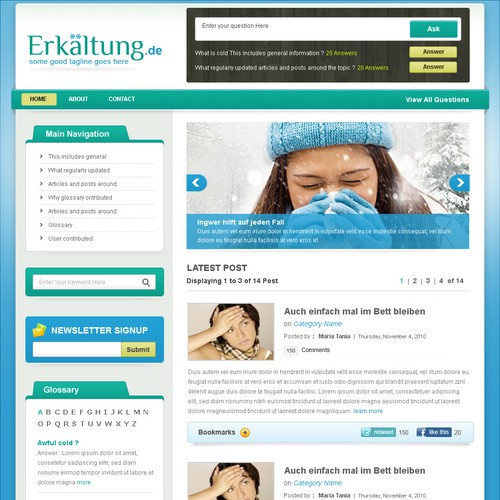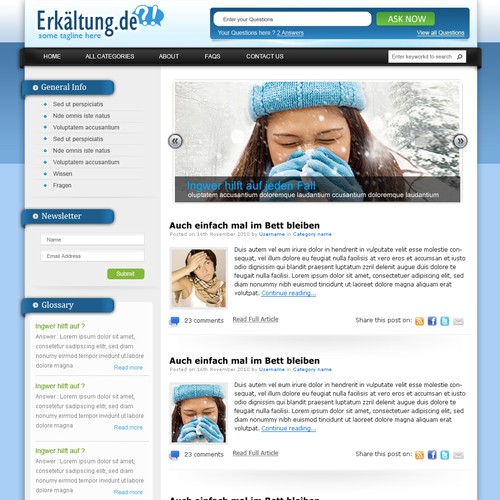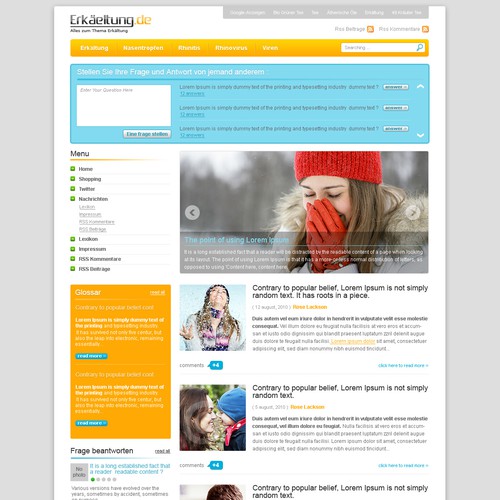 One of the designers who made it happen
Winner - Gdesigns
- ben f
How opkwds started their custom wordpress themes journey
Overview
We are planning to launch the first website with the topic
"common cold". The website is going to be in german and the domainname
is "Erkaeltung.de" (Which translates to common cold, and should be
part of the Logo). Our goal is to develop a comprehensive source of
information on the common cold. This includes general information and
pages about the common cold, regularly updated articles and posts
around the topic, a glossary and user contributed Questions and
answers.
Tell us a bit about who you are and the people you reach
The site should encourage visitors – comming mainly from
search enginges – to browser through the articles and maybe ask or
answer a question using a prominently placed form.
Requirements
1 Web portal feeling. No average blog layout
2 Two locations for widgets in the template. One on the left site for the menu and one in the right header section
3 The widget location in the header should contain a small form for a question & answer system
4 Right below that form there should be some addtional space for the last questions asked
5 A slider elements for featured posts of a category. The slider should only be visible on the main page
6 Right below the slider there should be room for average posts with title, author, date, image, text excerpt and comments
7 A special category overview for a glossary. A entry in the glossary is basically a post but without the date, image, author and comments information
8 A special category for the question & answer system. Questions are posts. But this overview should more look like the yahoo clever system. So there are no comments to a question but answers instead
9.) A nice logo in the header with the brand name
The name of the project is erkaeltung.de. Remember that this site is about health so rather use a clean design for the logo and the site itself.
Nevertheless the site should look modern and like a good source of
information about the topic. The user should feel comfy on the site,
beein encouraged to poke around and leave some question, answer or
comment. You can see the demo page on: http://losertopia.de/erkaeltung/
Free features
Open contest

Fast-tracked
We've found some similar contests you might like