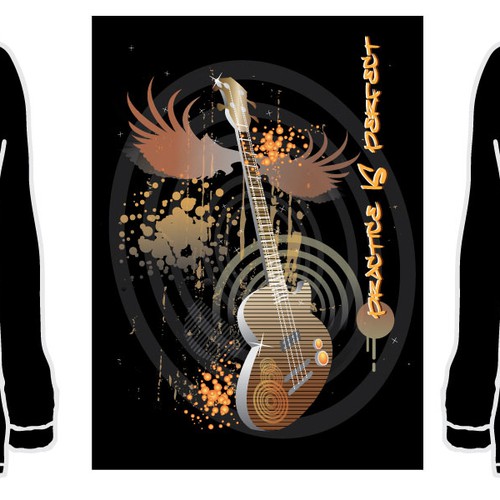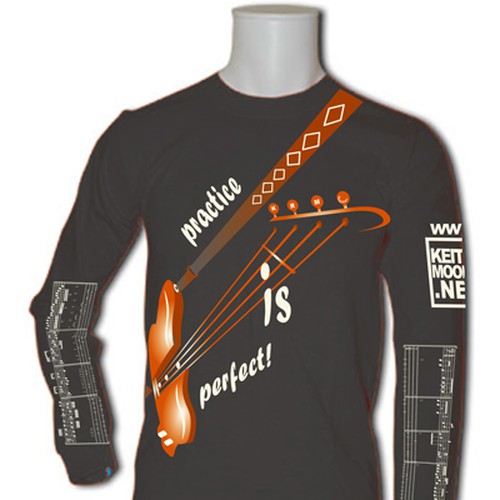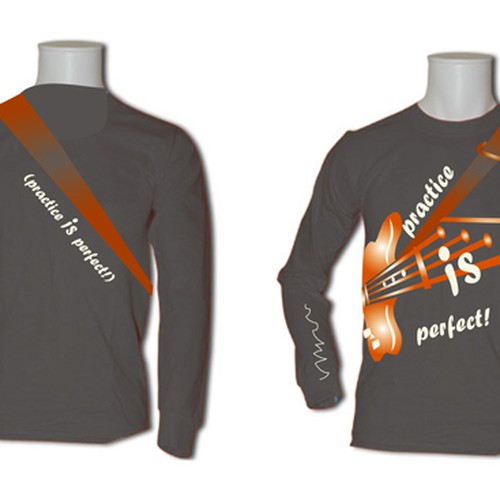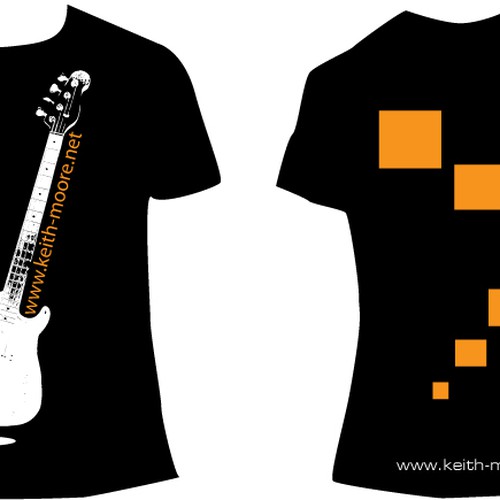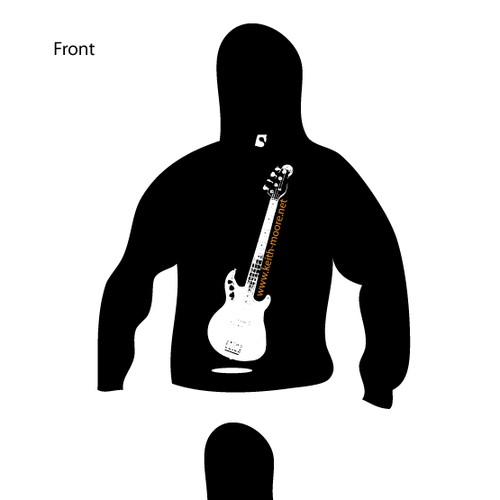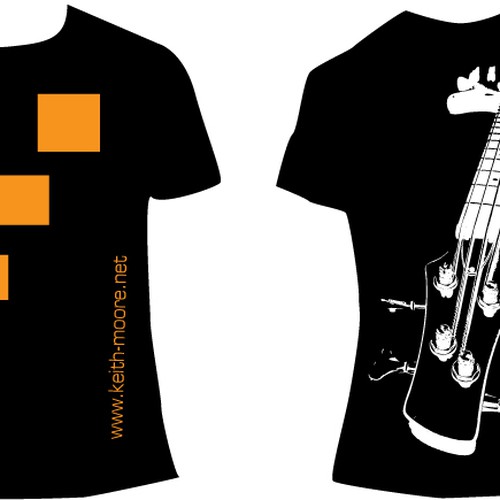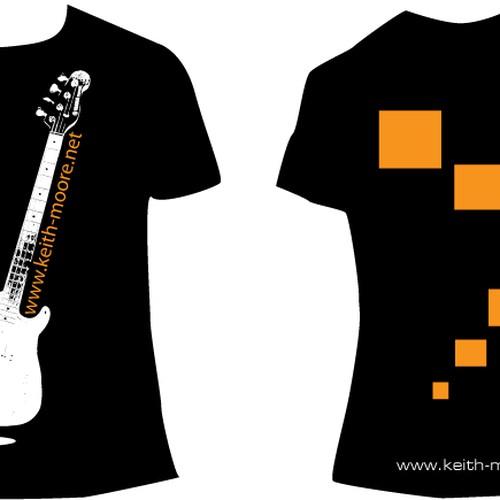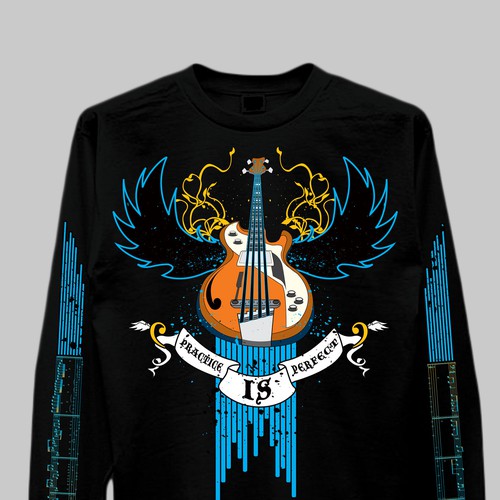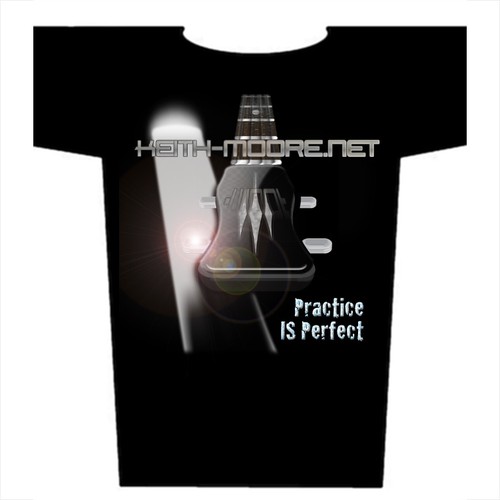 How bdemon started their t-shirt journey
Summary
Need a long sleeve shirt with a cool image on the front and my sheet music on the sleeves.
Company name
What inspires you and how do you envision the design for your business?
I'm a guitar teacher looking to create a line of shirts and posters for my students and my small online store (through Printmojo.com, which prefers vector artwork in Macromedia Freehand version MX or earlier (FH9,FH10,FH11 etc.), Adobe Illustrator version 10 or earlier (.AI, .EPS, .ART, .WMF, etc.), Corel Draw version 10 or earlier (.CDR)) I've created a few items that you can see on my website. However, I DON'T want this new design to be a copy of the shirt currently available. I want a similar musical theme with new artistic skills. This long-sleeved shirt will be aimed at bass players, predominantly teenage boys or men, so I would like a shirt that appeals to the broadest range possible. Hip & modern, maybe even high tech, as if I were giving lessons to IT guys!
Wants
- I want the phrase "Practice IS Perfect" somewhere in the design, not so big and obvious like my other shirt, maybe something a bit more subtle. Cool and inspiring.
- Again, aimed at (mostly) serious players, the shirt will be a dark color, black, dark blue or anything along those lines your imagination takes you. I like a little color in the graphics, but go for "guy friendly" colors, not more than four different colors. You make the call.
- I've attached a .pdf of the sheet music needed for the sleeves. The
top row goes on one sleeve, the bottom row on the other. Graphic as big
as possible so players can read the riffs off of their arms. The "bass"
and "electric bass" text isn't needed, just the music.
- On one of the sleeves I want my website, http://www.keith-moore.net anywhere between the elbow and wrist.
- I want something cutting edge, beyond just a simple picture of a bass or a dude rocking out. Here are a few pictures of basses I found online that I like. Notice the creative angles of the photos. I certainly don't need these pictures copied, but I like the vibe they put off. If you have a unique idea of your own then ignore the pictures and go for it--I really like the creativity seen in the other contests. But if you need some guidance as to what makes me say, "Yeah--cool!" Then check these out. In the end it must be TOTALLY obvious that this is a bass guitar, even to the non-musician. Knowledge of musical instruments is a plus.- http://i175.photobucket.com/albums/…pion91.jpg
- http://www.arbiter.co.uk/italia/ele…ar_526.jpg
- http://images.google.com/imgres?img…l%26sa%3DN
- Remember, if you go for creative angles it's gotta be OBVIOUS it's a bass guitar!
Don't want
- No "girl colors", such as purple or pink.
- Nothing offensive.
- I like the youth-oriented vibe of my other shirt, but I DON'T want that here. Need to appeal to musicians who are picky about what they wear (which tends to be old rock band shirts).
Free features
Open contest

Fast-tracked
We've found some similar contests you might like