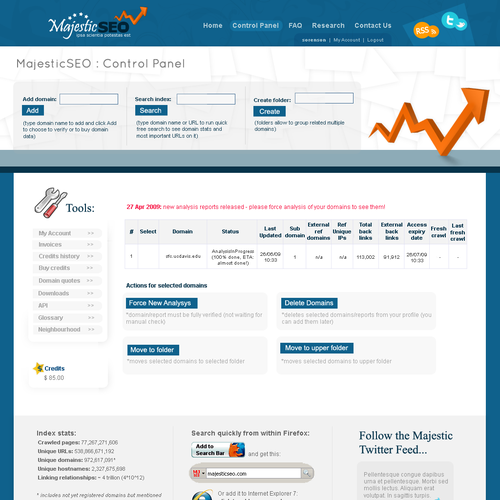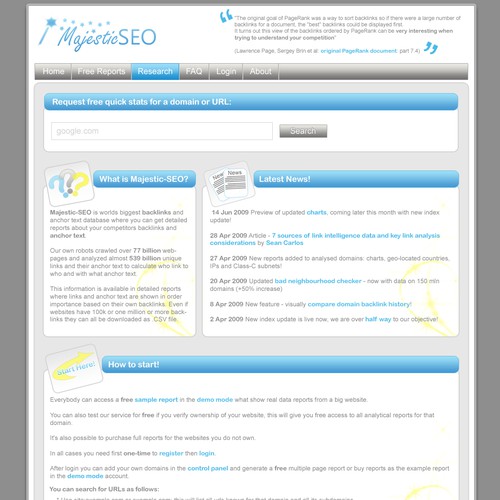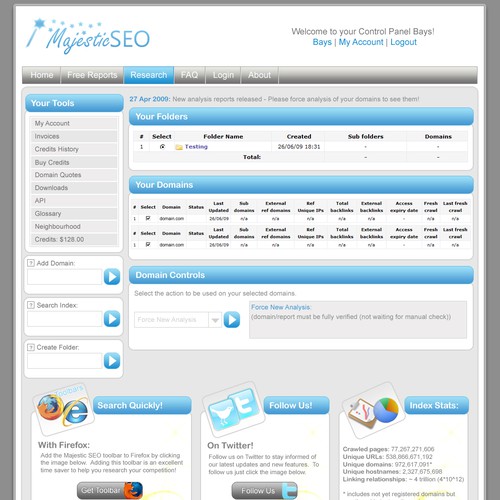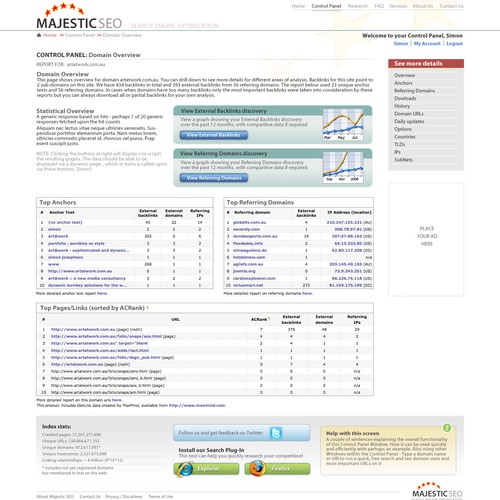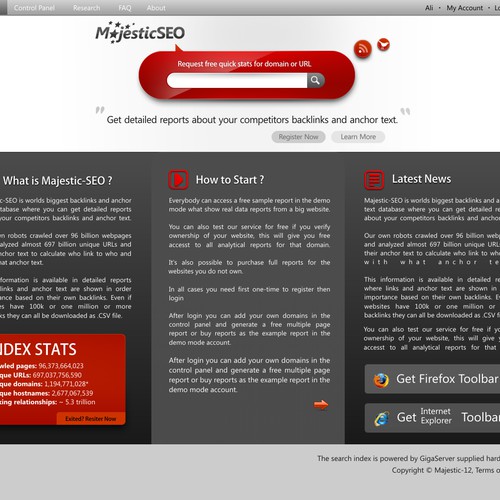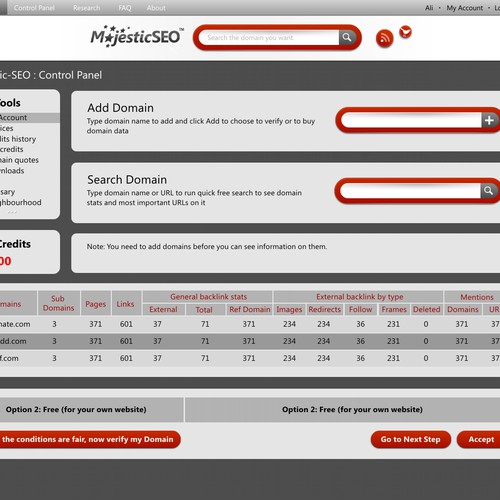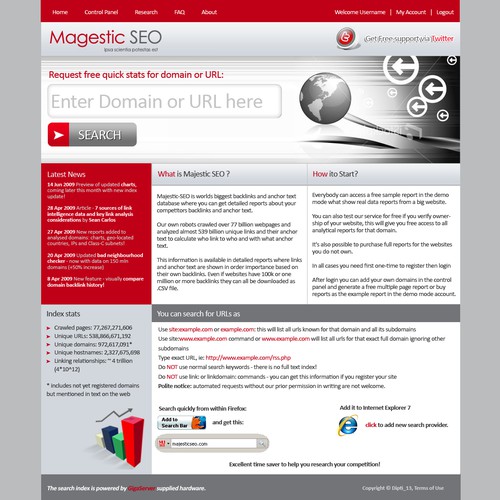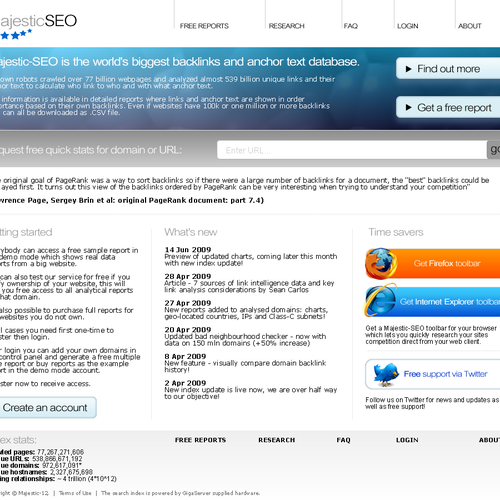 One of the designers who made it happen
Winner - art@work
- Dollarprizes
How Majestic started their web page design journey
Overview
MajesticSEO.com is the world's largest commercially available database for analyzing back link data to web pages. This is used around the world for a variety of web marketing and analysis purposes. We now need to develop a stronger look and feel for the site, and also we need to revise the layout of the main control panel for registered users. No coding will be required, as your design code will be marked up by ourselves.
We would strongly urge contestants to register (Free) on the system at http://www.MajesticSEO.com/userdeta…tenew=true so that they can see the internal control panel and if they have FTP access to a site of their own, they can view their own site's backlink free of charge as well. Alternatively for the duration of the contest the following domain can be added free of charge: http://www.sfc.ucdavis.edu (use Add Domain in Control Panel – it should be typed exactly as here: http://www.sfc.ucdavis.edu - that site is down, but it won't affect analysis of it)
Tell us a bit about who you are and the people you reach
Professional Webmasters, Marketing professionals and research analysts from around the world.
MajesticSEO.com is developing as a global business targeting Search marketing agencies and In house SEO experts. The database seeks to be the world leader in its field and users will be professionals with an intimate knowledge of the Internet and also of social media platforms like Twitter and Facebook.
Requirements
We would like a new look and feel as applied to the home page (MajesticSEO.com , the main control panel page within the site (https://www.MajesticSEO.com/controlpanel.php - logon required) and the "domain overview" page.
*Flexibility to easily continue to develop functionality which will require massive amounts of data to be dynamically integrated. Do not overly burden the site with images or elements that cannot be manipulated easily.
*CSS class references rather than direct markup (<b> etc)
*Our users will be comfortable with Ajax like layouts which may help to reduce the complexity of the large amount of data.
*An Ajax like "box" for the "domain options", at http://g4.ms/de embedded into the main domain overview page (http://g4.ms/d160a5) may be an advantage, to help users to reanalyse their data on the fly.
*A Twitter stream box showing "Get Free support via Twitter"
*We want to easily be able to add menu links on the home page at least – so please do not try to have separate images associated with each menu item, as we will not want to have to design new images every time we add a link.
*Improve on current colour scheme (gray background, red logo) but not completely replace it with something new unless that new look is totally awesome.
*Bear in mind that we will have charts looking as follows - http://g4.ms/ab79f3
Free features
Open contest

Guaranteed

Fast-tracked
We've found some similar contests you might like